Many people are now choosing land lease communities because they are so affordable and offer residents so many options for an enjoyable quality of life; with more than 480 land lease communities in NSW you can choose to live in some of the State's most sought after areas – whether it be coastal, country, town or city locations.
There are also so many choices in housing – cosy cottage style, hi-tech light-filled structures, single storey, multi storey, one, two, three bedrooms, new or 'pre-loved'. Modern manufactured houses are beautiful and often luxurious – they offer great value and are transforming the housing market with their emphasis on design quality, sustainability, comfort and functionality.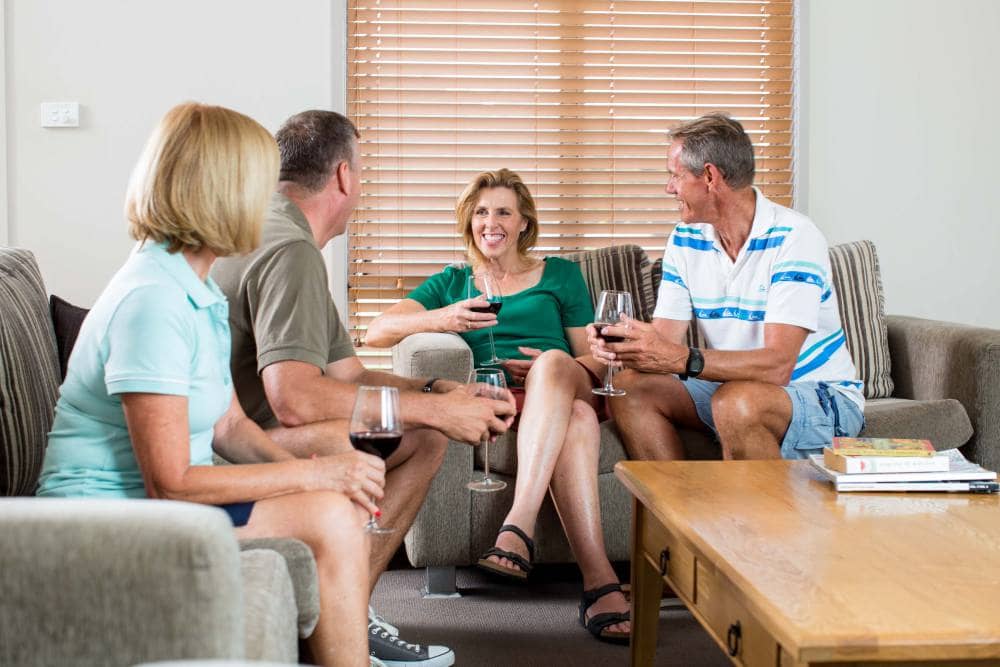 Land Lease Living is first and foremost about lifestyle
Living in a land lease community, a home owner can park next to their home.  There is a yard and outdoor space. There are no shared walls.  Best of all, residents in a land lease community truly are part of a community.
In many communities, there are social or activity clubs, fitness amenities and friendly and caring neighbours.  "Sense of belonging" is a among the frequent responses about why residents enjoy living in a land lease community.
Because the purchase price of a house situated in a land lease community is far lower than traditional housing options many retirees are able to sell the family home and free up equity to enjoy a better and more secure retirement.